We've all seen the iconic Christmas movie scenes where a little girl runs downstairs to find a puppy with a big bow under the tree on Christmas morning. This is a reoccurring dream that many children hope to experience during the holiday season. While it is a magical time depicted in the movies, is it really a good idea to introduce a new family pet in the form of a holiday present? The answer is not as simple as 'yes' or 'no' since there are many pros and cons to giving an animal as a present. Today, we'll balance the pros and cons as well as provide some tips on how to go about gifting a furry friend to a loved one.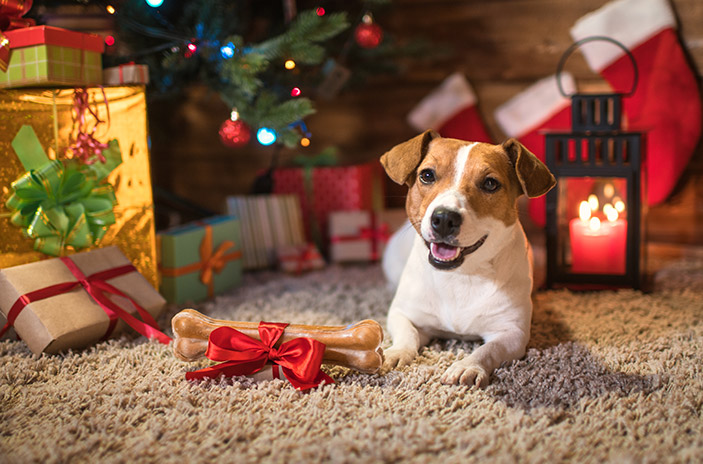 A gift they will never forget
First off, what can you expect when giving an animal to a friend or relative? As animal lovers, most of us cannot think of a better gift that one of a life-long companionship. By giving a pet to someone you care about, you are giving them the chance to form a special and meaningful connection with their pet for years to come. A pet will grow to be their friend throughout all the good and bad times as their owner cares for them. With such honorable intentions, most people can see the thoughtfulness behind these actions and will be wholeheartedly thankful. Of course, this is not even mentioning the potential wow factor that comes with finding a puppy or kitty on Christmas Day. There is no doubt that your gift will be very memorable for a child or family member. If the recipient is excited about their new pet, their excitement could hardly compare to how the new animal feels about their new owner. By giving someone an animal, that puppy or kitten is taken from a shelter and put into a nice new home with a loving owner. Finding a home is the only wish most homeless animals hold on to, so giving a pet to someone as a present is a present for the pet as well.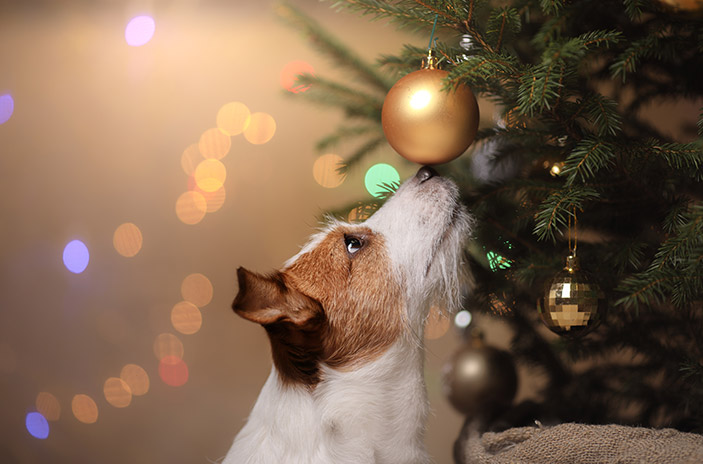 Potential pitfalls of gifting a pet
While there are many heartfelt pros to giving someone an animal companion during the holidays, there are still many cons that must be taken into consideration before running to the local animal shelter. Taking care of an animal may be fun sometimes, but it still requires a lot of work. While many children beg for a new pet, they are often times too young and not ready for the responsibility of feeding, cleaning, grooming, walking, and whatever else the pet may need. Parents often adopt a pet to teach their kids about the importance of responsibility, but if the child fails to be responsible, it is the pet who unfortunately suffers the most. As many parents find out, a pet should be an award for responsibility, not a lesson. If an adult is receiving a pet instead, they may not be as thrilled either. If they cannot afford vet bills, food, or other supplies, they should probably not take on a pet just yet. Not just that, but some adults may be too preoccupied with the many other aspects of their life that they can't give their new friend the love and attention they deserve. Adopting a pet is similar to having a child since it is a constant financial and emotional investment. Simply put, some people are not ready for such an investment. When factoring in the holiday season as well, Christmas is a stressful and busy time for everybody involved. This season gives a pet not a lot of time to adjust to their new home life. With all the commotion, a new family pet might not get all the supplies it needs due to early store closings, shaky schedules, or holiday vacations.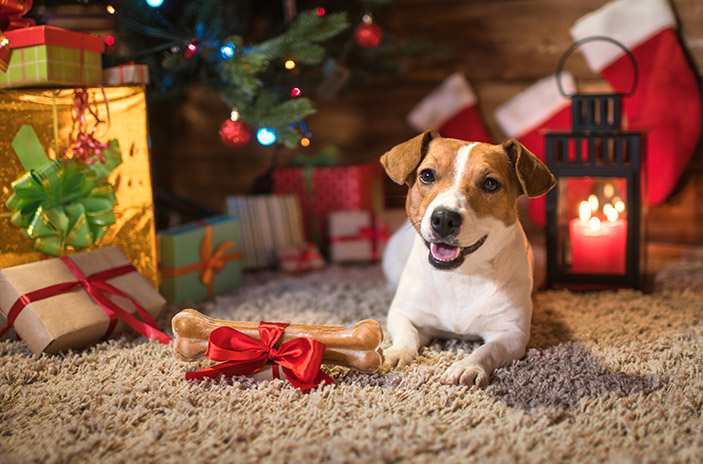 A better way to gifting a pet
Adding a new member to a family is with no doubt a serious matter and requires a lot of careful thought. However, if you believe that all the pros outweigh the cons in this situation, there are some tips you should consider to make a soon-to-be-owner's experience an unforgettable one. Even if you want the present to be a surprise, it is extremely important to ask the person you plan to give a pet to if they are interested in finding a pet at the moment. Even though this may seem to ruin the surprise, it is much better than surprising a person who is unable to keep the animal. If they are in fact interested in finding a new furry friend, there are other ways to surprise them that don't involve boxing up a puppy or sticking a bow on a kitten's head. For instance, you could offer to pay the initial adoption fees for the pet on their behalf or purchase some pet supplies to make the transition easier. If you really want something under the tree on Christmas day, however, you could wrap a stuffed dog or cat with the shelter gift certificate attached to it or buy the pet's supplies in advanced to lay out. Once your friend or relative knows about the present, you two can head to a shelter together to find the perfect pet that will fit into their lives. This way, you two can discuss if children in the family are old enough, any allergies in the family, or any other concerns they may have before making a decision. By following these tips, you can change the life of a human and animal for the better.
In the end, Christmas is not about how amazing the presents are, but the memories that we make with the ones we love. If a family can handle the responsibility of another member, a new pet could become the perfect addition. As long as a pet is chosen responsibly, this Christmas will be unforgettable for a pet and their new owner.
We've taken the guesswork out of caring for your pets. Our formulations are created by experienced veterinarians to address specific solutions for a variety of pet issues.
All of our products are:
GLOBALLY SOURCED INGREDIENTS
FDA AUDITED, CGMP COMPLIANT FACILITY